No.1 NCP-008A Full automatic NC punch(63T)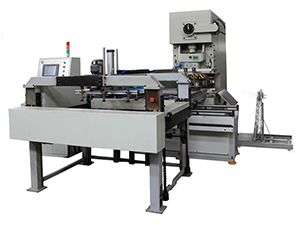 (1)NC table
(2)Feeder
(3)63T press
General situation: Full automatic NC feeding, punching controlled by PLC.

No.2 GX-009 Full automatic hydraulic press
General situation: this press controlled by PLC is used for one-off stretching, trimming and forming of filter's shell automatically.
No.3 GT1B5 Round disc cutting/shearing machine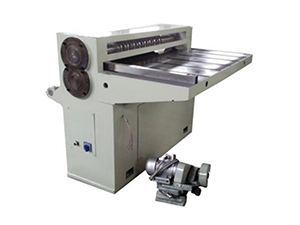 General situation:this machine is used for batch cutting tinplate or other metal sheet for next working procedure.
No.4 GT3A3 Rounding machine
General situation:the machine is used to round the sheared metal sheets.
No.5 QF1A1 Thick metal sheet sealing machine
General situation: the sealing machine is mainly used for sealing the filter and electric capacitors round cans.
No.6 5T18 Pneumatic single-end spot welding machine
General situation: this machine mainly used for spot welding of lid handle and handle ear.