GT4A19Y6Z Automatic seamer machine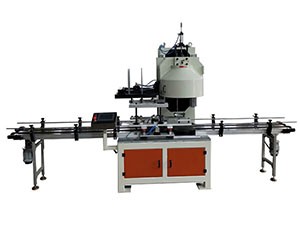 Technical parameters:
Production capacity: 16-20 cans/min
Applicable thickness of tin plates: 0.25-0.5mm
Max. applicable can diameter: 300mm
Max. applicable can height: 420mm
Motor power:2.2KW
Dimension:3800*1100*2050mm
Weight:1500kg
General situation:this machine adopts six sealing rollers to seal, which firmly integrates the barrel body and the bottom (top) cover of the barrel, so as to ensure high sealing quality and no leakage requirements.