No.1 NCP-008A Full automatic NC punch(35T)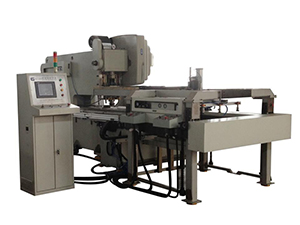 (1) Automatic supplier
(2)NC table
(3)35T press
General situation: Full automatic NC feeding& forming line(punch) controlled by PLC is particularly designed to punch metal caps and stretch cans's bodies which consists of automatic supplier,NC table,automatic punch,ejecting waste unit and converyor etc. working units.
No.2 Sieving machine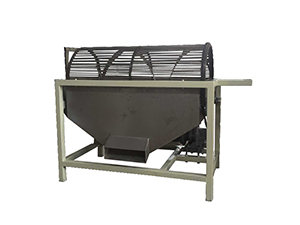 General situation: this machine is applied for sieving the edge leftovers(rings) of the short caps punched forming by one time.
No.3 GX2GW3Z Automatic knurling & ribbing machine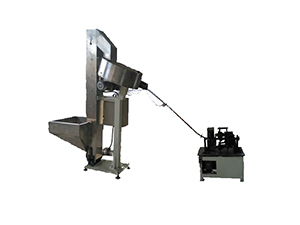 General situation: this machine is used for automatic knurling & ribbing of aluminum cap/lid by automatic placing cap/lid.
No. 4 GX-30C High speed cap dropping plastic machine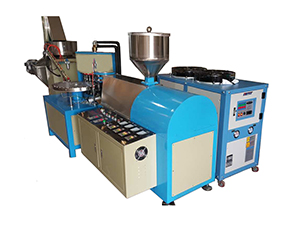 General situation: this machine takes the dry PET plastic as raw material, and the plastic is liquefied by high temperature,then formed as the caps' inner gaskets by mould pressing.It has the characteristics of air pressure proof,fresh keeping and taste retaining etc.
It is applied for the inner gaskets forming of the aluminum bottles.Its functions are automatic caps sorting,conveying,forming, temperature controlling and changeable adjusting.